What Is NaviBridge?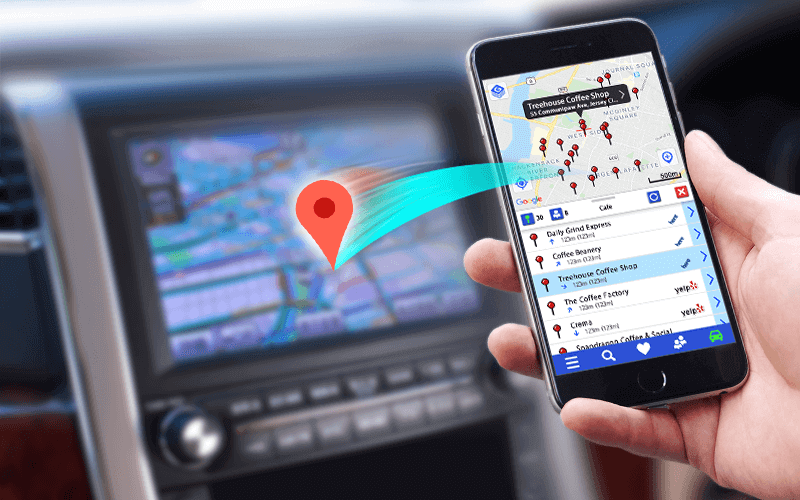 NaviBridge is a smartphone app that sends locations you search for to your car navigation system with a single touch and sets them as your destination. It comes in iOS and Android versions, and both are free.
---
What Can You Do with NaviBridge?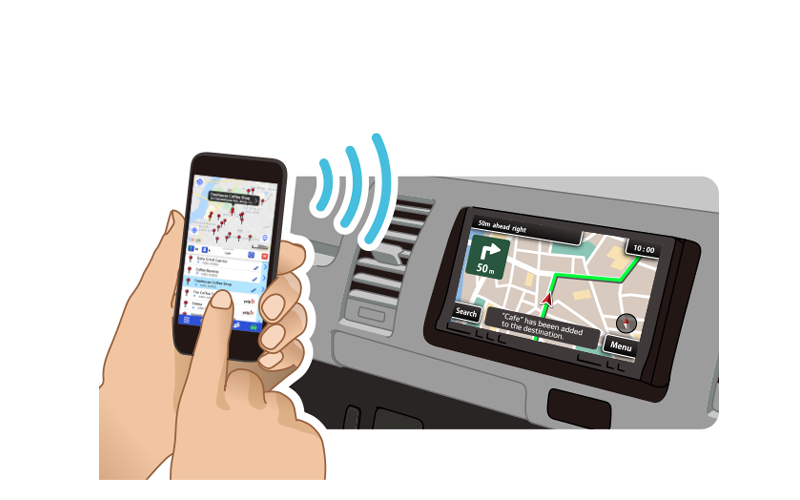 You can search for locations by keyword or address, and then send them to a compatible car navigation system.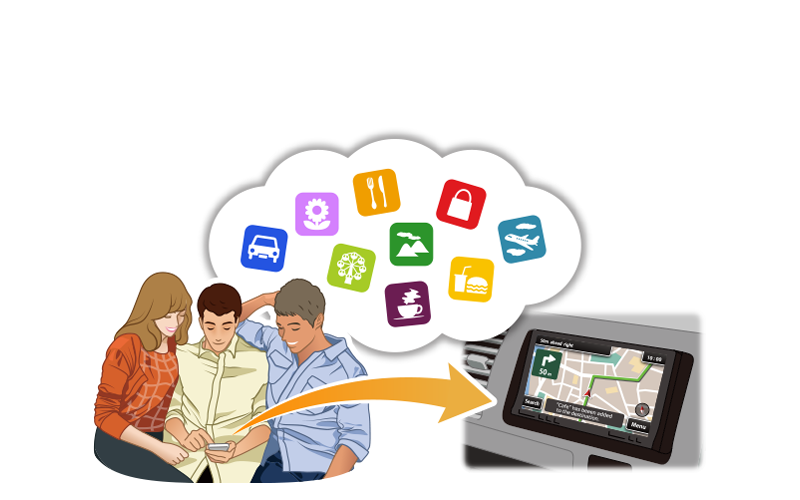 You can receive locations from a third-party app or the map application that comes with the OS.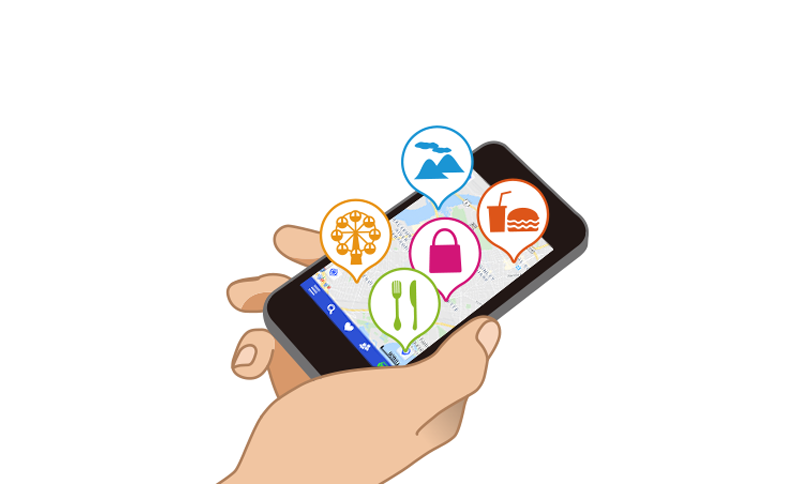 Locations you search for can be saved to your bookmarks or contact list.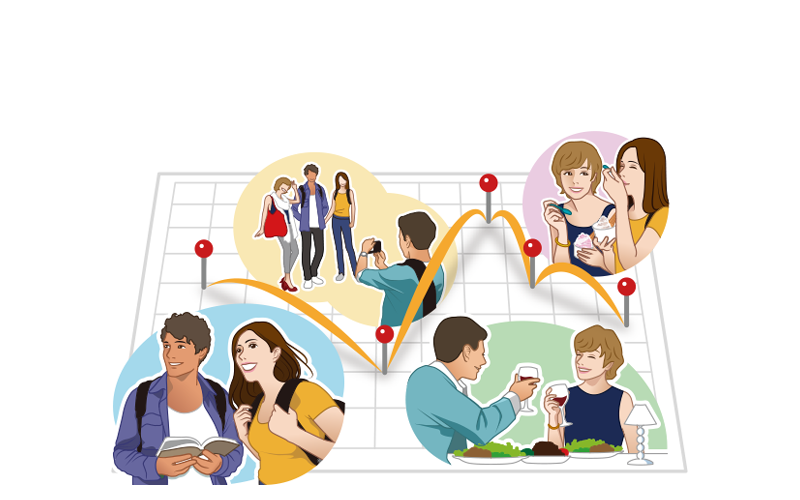 You can select favorite locations and create routes.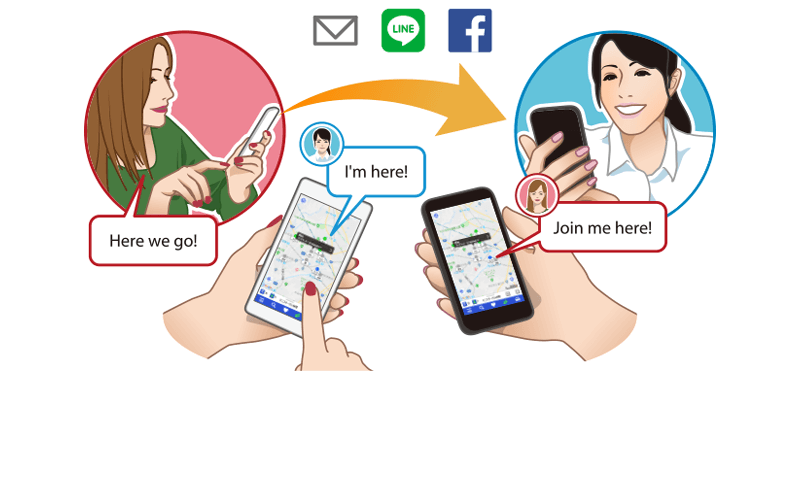 You can share location info via Email and SNS.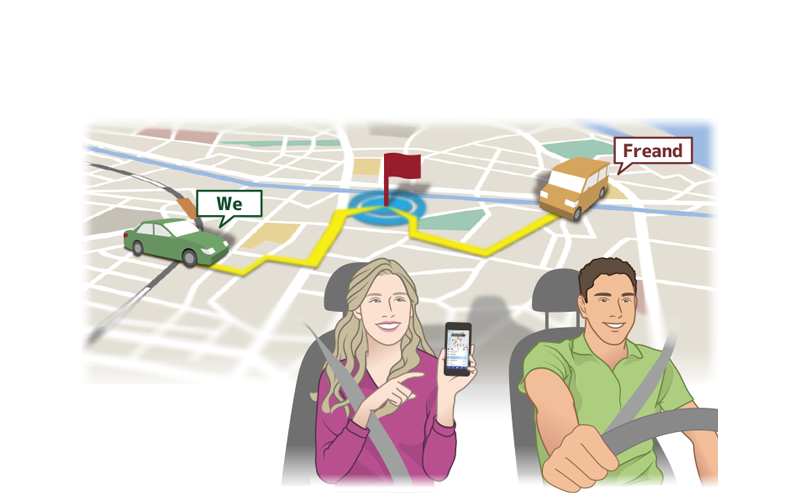 You can create groups with your friends and share your locations with each other.
---
How to connect with car navigation?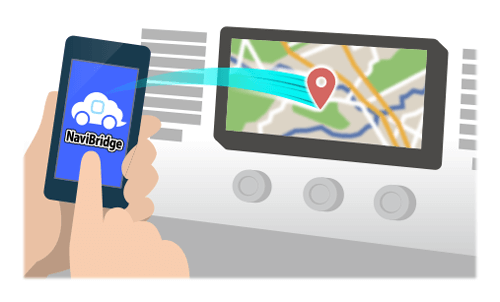 To set the point selected on NaviBridge as the destination for the car navigation system, you can use USB cable connection or Bluetooth wireless connection.

---
How to Get NaviBridge

Search for "NaviBridge" on the app store or use this QR code.

---
Frequently Asked Questions
---
Terms of Use
"NaviBridge" is an application and a service for smartphones and tablets that are operated and provided by Denso, Ltd. Before using the service, please read and agree to the following terms and conditions.

Last Updated: June 30, 2020

---
Privacy Policy
In order to protect personal information, Denso Corporation shall comply with the Personal Information Protection Law of Japan, the EU Act on the Protection of Personal Information, including the GDPR, and other relevant laws, regulations, guidelines, etc., and shall appropriately handle personal information obtained from users as follows.

Last Updated: March 12, 2021